5000th student enrolled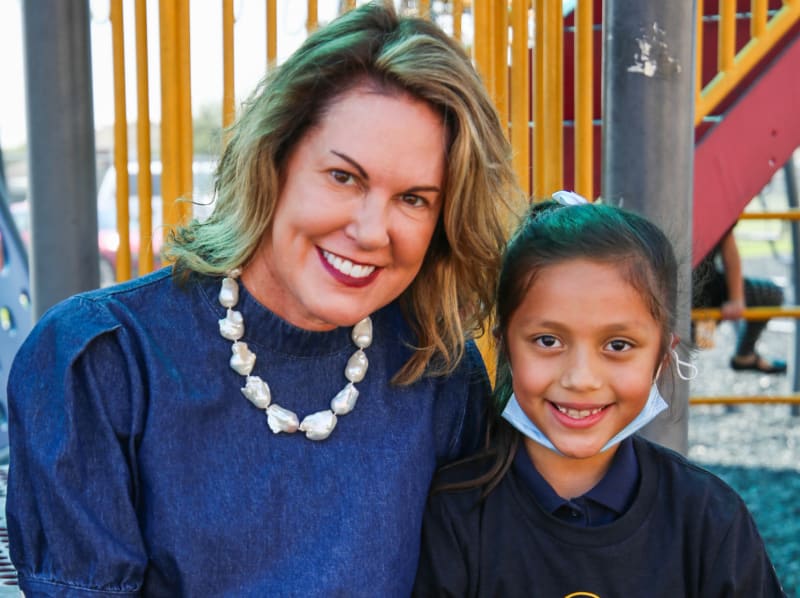 Crandall ISD history made as the 5,000th student enrolled in the district
CISD Communications
On the first day of school, Martin Elementary first grader Zuri Paniagua didn't know it, but she made Crandall ISD history as the 5,000th student enrolled in the district. But that record number didn't stop there -- as of September 1, CISD has 5,356 students enrolled.
Last week, CISD Superintendent Dr. Wendy Eldredge, along with Martin Principal, Matthew Bersherse and Zuri's first grade teacher, Gretchen Everett, presented Zuri with a few Pirate gifts to welcome her to the district.
Zuri is not new to the Crandall ISD community. In fact, she has a brother at Martin ES, as well as another at Crandall High School. Zuri said she loves her new school and her favorite subject is math. But her favorite part of her new school is the playground.
When asked about her favorite part of being a Pirate, she responded, "Because you get to go on a boat!" When Zuri grows up, she wants to be a "big kid" teacher.
"We are so excited to have Zuri and all of our Pirates -- past, present and future -- who have helped us to achieve this amazing milestone," said Eldredge. "We cannot wait to see Zuri learn and grow this year."
In the past five years, the CISD has grown at a booming rate of 32 percent. The district had 4,056 students enrolled for the 2017-18 school year -- a 1,300 student increase between then and now.